Foto: Vanessa Malkmus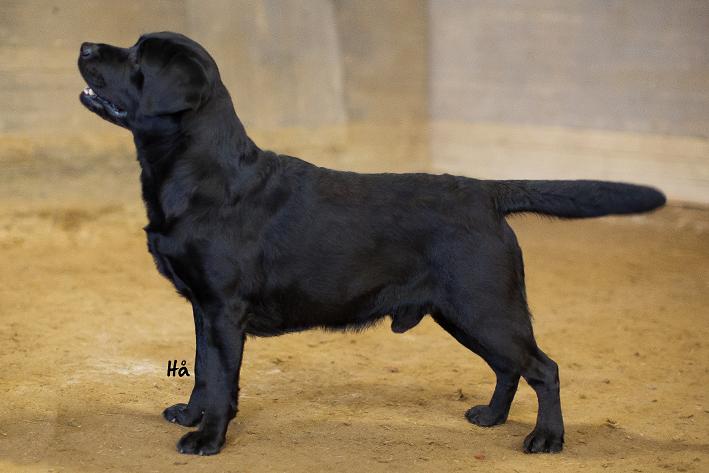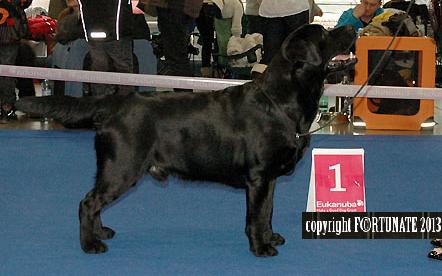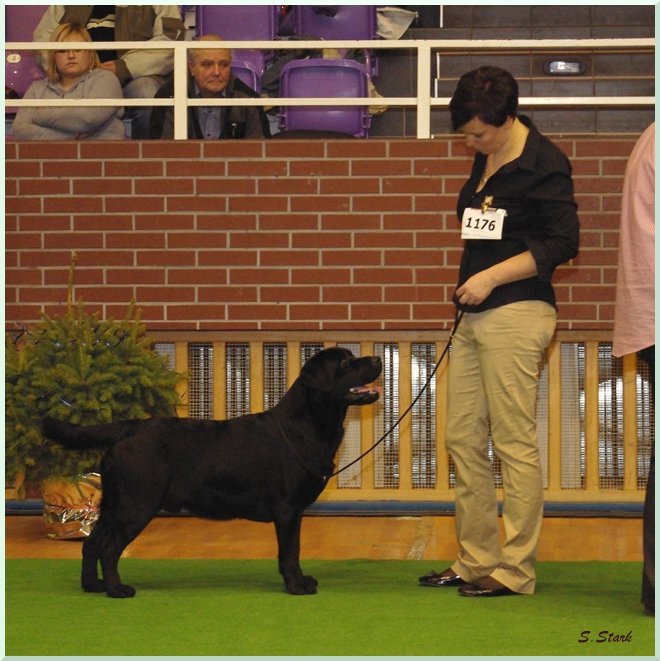 Foto: S. Stark
Internationaler Show Champion (C.I.E.)
Swedish Show Champion!
Tysk Champion VDH
Polsk Champion
Clubsieger (PL) 2011
Vice Polish Winner 2010
Polnischer Jugendchampion
Jugendchampion DRC
Bundesjugendsieger 2010
Europajugendsieger 2010
Brandenburg Jugendsieger 2010
Clubjugendsieger (SLO) 2010
Schwabensieger 2012
Crufts Qualification 2011 & 2012
Crufts qualified for LIFE
UK Studbook No.
British Days 1 C.C. (UK) 2012
LRC (UK) Championship Show 2013 2nd Open
2 x *Best in Show*/ 9 x *Best of Breed*/
5 x *CACIB*/ 6 x *BOS*/ 3 x *BIG*
Ch. Dolbia WILL TO PLEASE  ~Willy
(AmCh.Weathertop Storm Cloud x Dolbia Pride and Joy) för 4 leds stamtavla se HÄR

Hips A/A; ED clear; Eyes checked 07/13; PRA+EIC+HNPK+MYO clear; carries chocolate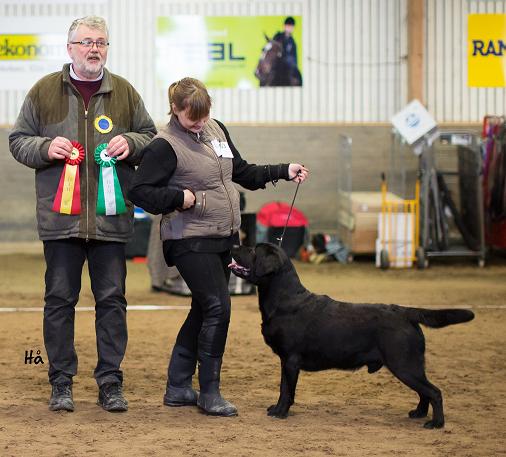 Willy ska stanna hos oss i Sverige till början maj 2015, och bland annat paras med min Ch Aquador Morgana. Han kommer finnas tillgänglig i avel för flera tikar, efter godkännande av ägaren.
Thank you Irmina Dudkowiak DOLBIA labradors, for trusting me with Willy and giving me this opportunity.
Willy's  fina barn ser ni här  -link här- och -HÄR-
Willy i tysk databas (Polen har tyvärr ingen)
Pups at Black Pearls of Mainhatten Foto: Vanessa Malkmus